Soledad House Women's Addiction Treatment is found in sunny San Diego, California. Their rehabilitation center is particularly for women, providing for focused, safe healing. This is a true center with a nurturing, faith-based way to continuing sobriety.
They aim for you to do complete healing. Because of this, they emphasize emotional, mental, physical, and spiritual health.
Specialities
Inpatient Rehab Program CA

Intensive Outpatient Program CA

Extended Care Program CA

Sober Living Program CA

12 Step Program CA

Christian Rehab Program CA

Aftercare Addiction Program CA

Relapse Prevention

Long Term Inpatient Drug Rehab

Women's Rehab Program CA

Soledad House Alumni Program
Amenities
Cooking and nutrition

Yoga
Therapies
Individual therapy sessions

Group therapy sessions

Exercise therapy

Onsite and offsite 12-step meetings

Relapse prevention education

Family therapy programs

Aftercare programs

Spirituality and recovery

Art therapy
Insurance Accepted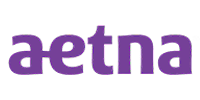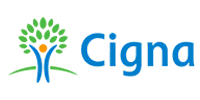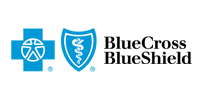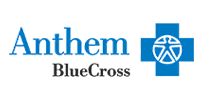 Feedbacks
Soledad is an incredible program that saved my life. They provide a good balance of meetings, group therapy, individual therapy, and activities. The progression through the program also is such that there is a gradual transition back into living independently, and for me, this provides the support and accountability to make my sobriety sustainable. I am so grateful to Soledad and the staff. They are very skilled at what they do and they care a lot about helping women recover!
Jessie Witt
I was at Soledad 4 years ago. This is the only program that taught me I had to go to meetings, have a support group and work the steps. They also brought me back to my faith. The staff is compassionate and kind. I am still close to the people I met here years later. They went above the beyond to help me and I am forever grateful.
Cristina D
Soledad House has helped change my life! All of the employees and therapists associated with this program aid in the transformations of my own life as well as the lives of others I know. They help set a foundation that allows for the restoration of families and healing from the underlying conditions that have caused myself and others to drink and use. The implementation of twelve-step programs and God (as one so chooses to understand him/her/it) is what separates this particular program apart from the rest. I am so grateful to have had Soledad a part of my journey and my suggestion to anyone looking for help is to start here because the results are indescribable and astonishing.
Jessica Morgan
FAQ
Call Soledad House at (866) 314–3181
Kindly visit this address 810 Emerald Street, San Diego, California 92109
Location
Soledad House

810 Emerald St, San Diego, CA 92109

(866) 314-3222

www.soledadhouse.com