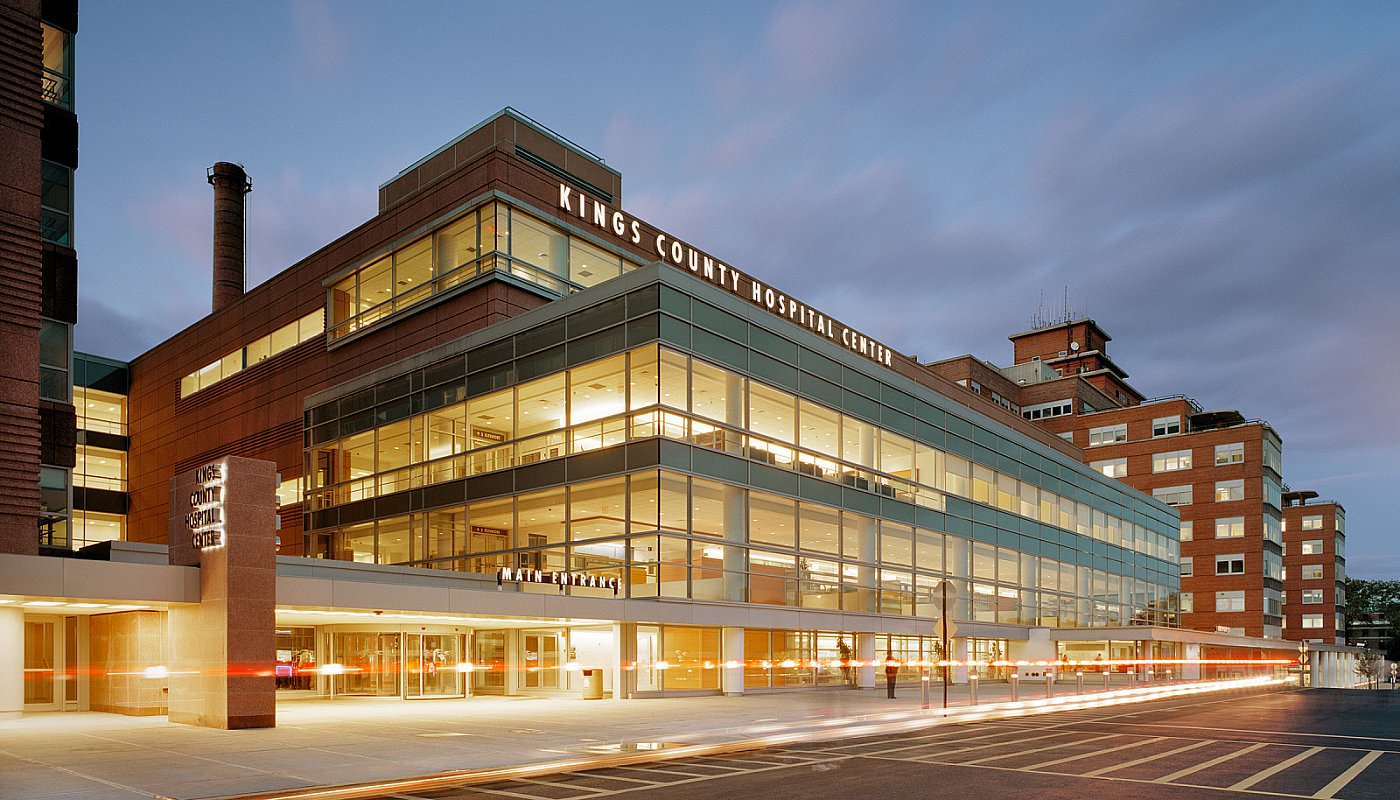 ---
Kings County Hospital Center is a municipal hospital located in the Brooklyn, New York City. Kings County Hospital Center provides a lot of facility and recovery program to the patient who admitted to the recovery treatment. They treat the patients by the different skill-based programs. Kings County Hospital Center's aim is to give you and your family the necessary resources to cope with life's trial.
Kings County Hospital Center  provider team consists of psychiatrists, psychologists, internists, nurses, social workers, addiction counselors, activity therapists and other clinical staff who provide care in a compassionate, safe and secure environment. Kings County Hospital Center support the dignity of  clients and partner with them on their road to recovery.
Services include psychopharmacology, individual psycho-therapy, psycho-education, group therapy, activity therapy, and family/significant other meetings. The following are some of the specialized services available.
Specialities
Educational Vocational Rehabilitation (EVR) Program
Adult Behavioral Health Outpatient Program
Chemical Dependency Treatment Services
Bedford-Stuyvesant Alcoholism Treatment Center
back to menu ↑
Amenities
Comfortable Patient Rooms

Large Cafeteria

Community-building events

Onsite Massage Therapist
back to menu ↑
Therapies
Trauma Resolution

Relapse Prevention

Rational Emotive Behavior Therapy (REBT)

Art Therapy

Cognitive Behavior Therapy (CBT)

Dialectical Behavior Therapy (DBT)
Flexible Detox & Treatment Programs
Covered by Most Insurance Companies

Minimal Flexible Time Commitment

Introduction to Principles of Recovery

Detox from all Substances
Covered by Most Insurance Companies

Build a Strong Foundation in Recovery

Lower Rate of Relapse than Outpatient Care

Learn the Keys to Living Sober
Highest Rate of Long Term Recovery
Step Down Care from Detox to Sober Living
Integrate Passions into Life Choices
Build a Path to a Sober Future
back to menu ↑
Feedbacks
I really enjoyed my 45 days there. The techs and the staff were terrific. I really learned a lot. I give them a high recommendation. They really know what they are doing.
This was an amazing experience, and they definitely gave me a lot of help. The staff were amazing. The help they provided was amazing. Love you all. I'd recommend that anyone who wants to get sober definitely go here.
Best hospital I have been to. The service was excellent. The doctors and nurses were wonderful. Especially the nurses. Great care was given to me. I even cried when I was leaving because I felt like I was leaving family.
back to menu ↑
FAQ
At Kings County Hospital Center, admission to our drug and alcohol treatment programs begins with a simple phone call. In the course of that brief consultation, one of our admissions counselors will assist you with questions about costs of treatment, insurance benefits and payment options. They'll be able to help you determine a plan of care that's both affordable and meets your unique treatment needs.
Same day admissions are available. Our admissions process usually can accommodate admissions as quickly as within the first 24 hours following your initial phone consultation with one of our caring admissions counselors. There are rare exceptions to this general rule, such as times when we may have exceptionally limited bed availability or when special circumstances pertaining to your situation may prevent us from doing so.
back to menu ↑
Location
451 Clarkson Ave, Brooklyn, NY 11203, USA