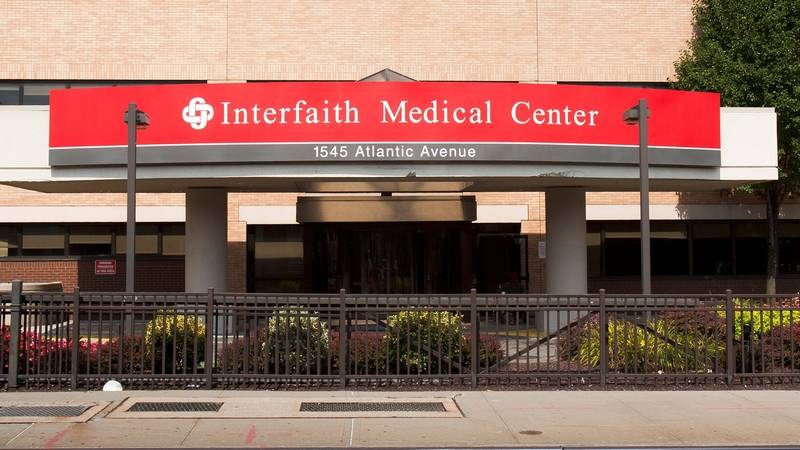 ---
Interfaith Medical Center is a not-for-profit organization committed to providing quality healthcare to the residents of Kings County. they are devoted to improving the health of the community it serves and to sustain an environment of excellence where medical, social and rehabilitative services are delivered proficiently, efficiently and effectively. They offer a range of preventive, diagnostic and treatment services, and educates its community to achieve optimal health outcomes and quality of life.
Periodically, They provide a total of over 200, 000 outpatient clinic visits, over 50, 000 Emergency Department attends, and over 11, 000 discharges. Approximately 15% of their outpatient services (over $10 million) are provided to uninsured individuals with no ability to pay for their care. Their Payer Mix is (33%) Medicare, (60%) Medicaid and Managed Medicaid, (2%) Commercial, (5%) Self-Pay.
Specialties
Outcomes tracking
Clinical supervision
Multidisciplinary team meetings
Family program
Patient Processing
Volunteer and Patient and Community Relations Services
Respiratory Care
Social Work
back to menu ↑
Amenities
In-house Pharmacy
Food and Nutrition
Safety and Security
Transportation
back to menu ↑
Therapies
Behavioral health
Psychiatric
Detoxification
Drug rehabilitation program.
back to menu ↑
Payment accepted
back to menu ↑
Feedbacks
I really enjoyed my 45 days there. The techs and the staff were terrific. I really learned a lot. I give them a high recommendation.
This was an amazing experience, and they definitely gave me a lot of help. The staff was amazing. The help they provided was amazing. Love you all..
Such a great job all the of the doctors here do a great job I love the everything here so keep up the great work everyone!!!
back to menu ↑
FAQ
Same day admissions are available. Our admissions process usually can accommodate admissions as quickly as within the first 24 hours following your initial phone consultation with one of our caring admissions counselors. There are rare exceptions to this general rule, such as times when we may have exceptionally limited bed availability or when special circumstances pertaining to your situation may prevent us from doing so.
back to menu ↑
Location
108, 1545 Atlantic Ave, Brooklyn, NY 11213, USA