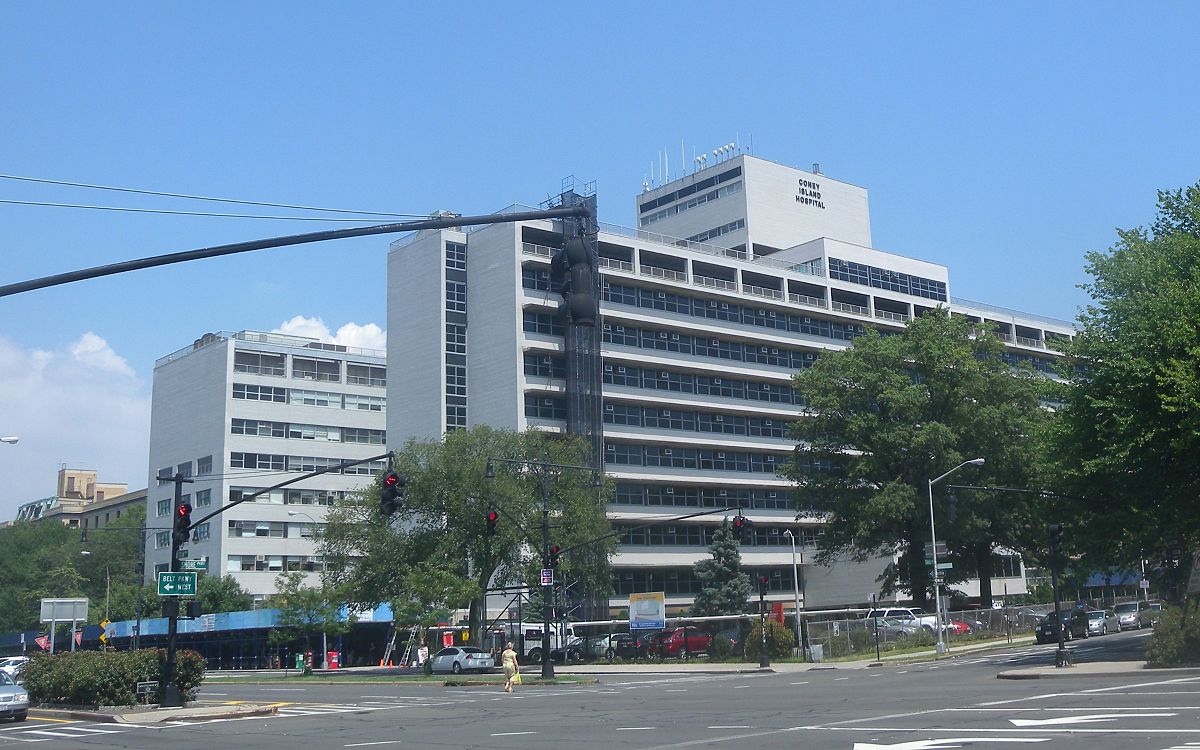 ---
Coney Island provides inpatient services for primary and acute care in general medicine, general surgery, medical and surgical sub-specialties, coronary care, intensive care, obstetrics and gynecology, midwifery program, pediatric and neonatology, critical care, rehabilitation medicine, psychiatry, and chemical dependency to a first service area of nearly 900,000 NYC residents of southern Brooklyn.
They also offer outpatient services for adult and pediatric medical care and surgical sub-specialties, behavioral health, and chemical dependency. They have designations as a SAFE Center of Excellence under the Sexual Assault Reform Act, Designated AIDS Center (DAC), Level 2 Perinatal Center, and a New York State designated Stroke Center.
Specialties
Educational Vocational Rehabilitation (EVR) Program
Adult Behavioral Health Outpatient Program
Chemical Dependency Treatment Services
Bedford-Stuyvesant Alcoholism Treatment Center
back to menu ↑
Therapies
Medication Assisted Treatment
Opiate and Alcohol Dependent Treatment
Milieu therapy
Individual therapy
Group therapies
Dual diagnosed psychiatrically
Substance abuse disorders
Multidisciplinary assessment
Pharmacotherapy
back to menu ↑
Feedbacks
I've always had great experiences at Coney Island Hospital, they make a possible for everyone no matter what your status is you will receive GOOD HEALTH CARE . THANK YOU CONEY ISLAND HOSPITAL
This was an amazing experience, and they definitely gave me a lot of help. The staff were amazing. The help they provided was amazing. Love you all. I'd recommend that anyone who wants to get sober definitely go here.
Best hospital I have been to. The service was excellent. The doctors and nurses were wonderful. Especially the nurses. Great care was given to me. I even cried when I was leaving because I felt like I was leaving family.
back to menu ↑
FAQ
At Coney Island Hospital, admission to our drug and alcohol treatment programs begins with a simple phone call. In the course of that brief consultation, one of our admissions counselors will assist you with questions about costs of treatment, insurance benefits and payment options. They'll be able to help you determine a plan of care that's both affordable and meets your unique treatment needs.
Same day admissions are available. Our admissions process usually can accommodate admissions as quickly as within the first 24 hours following your initial phone consultation with one of our caring admissions counselors. There are rare exceptions to this general rule, such as times when we may have exceptionally limited bed availability or when special circumstances pertaining to your situation may prevent us from doing so.
back to menu ↑
Location
2601 Ocean Pkwy, Brooklyn, NY 11235, USA