Four Winds Behavioral Health is a drug and alcohol treatment facility Assisting all of Mexico. They are dedicated to improving the lives, health, and vitality of people with a substance abuse problem. They are committed to making drug and alcohol services free to anyone in need of substance abuse therapy. They take a holistic and individualized approach in servicing their clients. They understand that people have a wide range of backgrounds including cultures and beliefs; they take these differences into account when designing our treatment approaches.
Their goal is to be the leading drug and alcohol treatment provider in the country. They have been approved by Children Youth and Families Department (CYFD) as an authorized provider for the Domestic Violence Offender Treatment/Intervention (DVOTI). Please contact us at dvoti@fwbh.org to indicate your interest in this plan.
Specialities
Outpatient Treatment

Inpatient Treatment

Detoxification Programs

Alcohol Detox

Medication Assisted Treatment

IOP (Intensive Outpatient Program)
Amenities
24/7 Care Takers

Private Rooms

Physical Activities

Peaceful Environment

Qualified Medical Practices

Meditation And Mindfulness
Therapies
Individual Therapy

Family Counselling

CBT

Dual Diagnosis Therapy
Insurance Accepted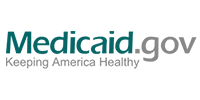 FAQ
You get a pass after 60 days. It's 4 hrs on a Sun. The main reason to go is to get well. It's not for everybody.
Location
Four Winds Recovery Center

1313 Mission Ave, Farmington, NM 87401, USA

505-702-8547

www.fourwindshealthcenter.org