Taylor Recovery, a pet-friendly, luxury sober living community, is placed on Houston's east side, just outside of the city. On a sprawling 22,000 square-foot campus, the recently renovated facility welcomes those who wish to maintain their recovery from drug and alcohol addiction. In order to maintain the momentum gained in therapy, sober living aids ensure a safe and supportive atmosphere while allowing those in recovery to keep their independence and practice new skills.
What is it that Taylor Recovery offers that sets us apart from all the other plans out there? They understand that each person is a unique individual, with a different history that led to his or her addiction. Each one is also unique in how he or she responds to the process of healing. Knowing these things, they have created a program that can be adapted to each individual's needs. And while they are serious about helping their clients become clean and sober, they don't believe that drug and alcohol sober living environments should feel like a prison sentence.
Specialities
Continuing care plan oversight

On going coordination with your therapist, doctors, etc.

Experienced staff available 24 hours per day

Mentoring and guidance with scheduling and time management

Random UA and breathalyzer testing

On site LCDC therapists available

Morning meditation and nightly wrap ups
Amenities
24/7 Care Takers

Private Rooms

Physical Activities

Peaceful Environment

Qualified Medical Practices

Meditation And Mindfulness
Therapies
Family Therapy

CBT

Art Therapy

Group Therapy

Individual Counselling

outpatient therapy

DBT

Family Counselling

Solution Focused Therapy
Insurance Accepted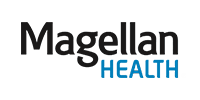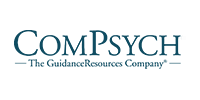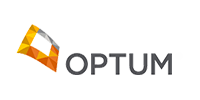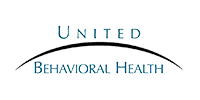 Testimonials
Taylor has an amazing staff that really care for you. Ryan Davis is amazing at his job and makes you feel at home. Bobby is also one of the counselors that is always there to help and gives great advice. I came here looking for help with my addiction and they offered me the tools to help me with not only staying clean but with life lessons as well. Taylor takes sobriety seriously and want you succeed in life. I not only got sober but gained the knowledge to keep me staying sober.
Melanie Perez
Taylor recovery is by far the best sober living in Houston. Not only can you bring your pets but the staff here are so friendly and encouraging! They really make you feel at home and are there every step of the way in your recovery. Ryan and court are amazing at their jobs and always help me with whatever I need when I have a problem. All the counselors are really empathetic and understanding and helped me a lot with dealing with all my issues I needed to confront and conquer. I would definitely recommend Taylor recovery to anyone who is serious about getting sober and wants to have a good time while doing that and live in a hip place. I love everyone here and i owe my sobriety to Taylor and the people that have been here through my journey!!
Lauren June
After I completed two months in rehab, I was wondering what my next move was. I didn't want to go back in to the lifestyle I was living so my rehab suggested to check out a sober living. When I googled sober livings Taylor recovery center popped up, I called and spoke with one of the reps who was very pleasant he told me all about the place the amenities they offer which was exactly what I was looking for. They offer 3 meals per day breakfast, lunch, and dinner, take you to meetings every day, take you where you need to if you don't have a vehicle which most of the other sober living doesn't not make you keep your car. We also have groups in house daily, counselors on site who are available to talk to you whenever needed. I thank god for this place if it wasn't for them holding my hand and encourage me, I would have still been doing the same thing and getting the same results. With Taylor recovery is possible.
CHANELLE ROSE
FAQ
Please call our admissions department for further information. 713-557-8573
We accept all insurances, excluding Medicare/Medicaid. Please call our admissions department for further information. 713-557-8573
Location
Taylor Recovery Center – Houston Sober Living

5711 Lavender St, Houston, TX 77026, USA

713-557-8573

www.taylorrecovery.com