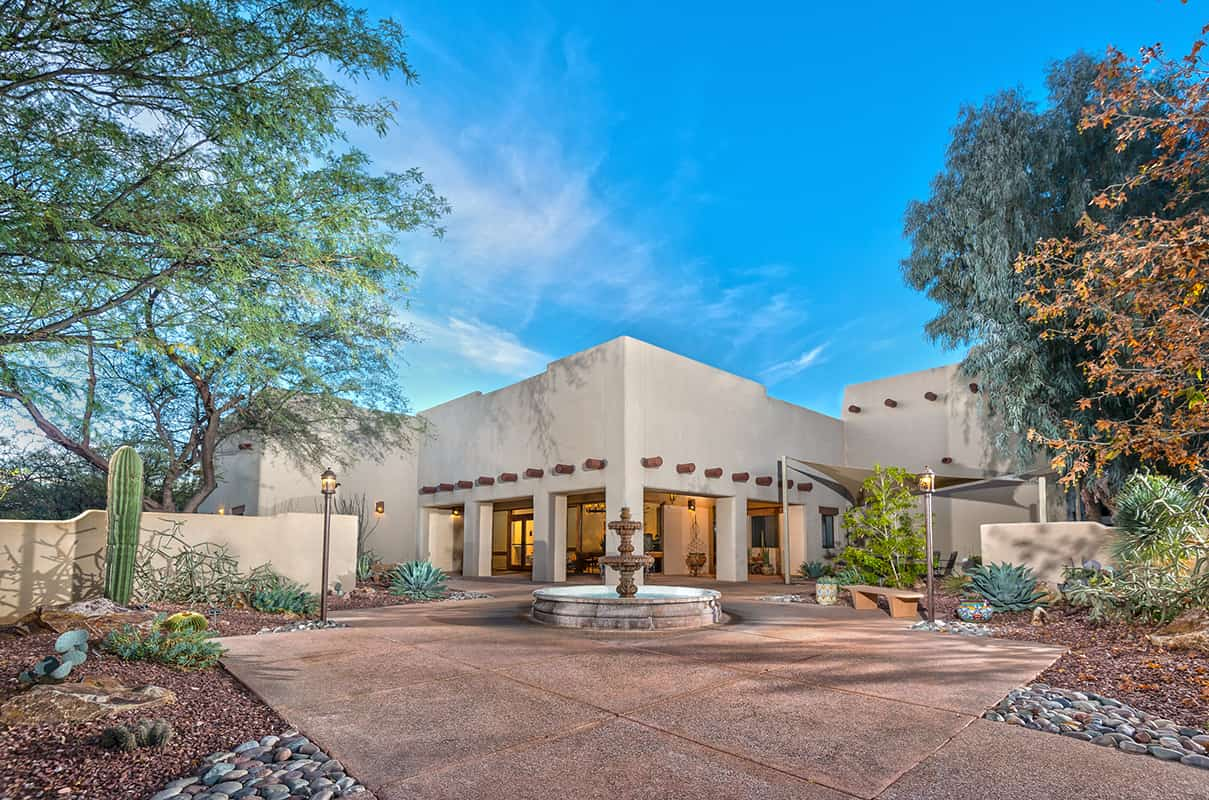 ---
[super_hero_slider slider=9183]
Founded in 1983, Sierra Tucson has been providing sound behavioral healthcare, effective therapies, exceptional setting and support for people with substance abuse. Treatment for both addiction and other mental health problems are offered by Sierra Tucson applying evidence-based practices and integrative therapies. Ten thousand people have achieved freedom from alcoholism, drug addiction, anxiety, eating disorders, chronic pain, depression, and other disorders.
The serene acres of Sierra is located in north Tucson, Arizona providing artistic views of the majestic Santa Catalina Mountains. Sierra Tucson campus is the ideal place for the entrants to encounter hope, peace, and beauty that will transform the lives of people with addiction. Sierra Tucson has got dual licensure & dual accreditation by the Joint Commission for Inpatient behavioral health unit and Residential treatment center.
Connecting the Body, Soul, and Spirit
Located on the foothills of the Santa Catalina Mountains, the 160 acres campus of Sierra Tucson provides a natural healing atmosphere for those battling with addiction. The tranquil environment offers every entrant a strong connection with mother nature, which will lay a foundation in their road to recovery. The nurturing and peaceful areas at the campus provide inner peace and mental stillness. The entire serenity of Sierra Tucson connects the body, soul, and spirit in harmony.
Why Choose Sierra Tucson?
With 30 plus years of experience, Sierra Tucson has been renowned as the leader in residential treatment for addiction. In the changing field of behavioral and mental health, Sierra Tucson is a place of consistency and stability. To hone the effective treatment, the center has farmed "The Sierra Tucson Model". It is an integrated and impeccable treatment approach that uses evidence-based techniques, medical diagnostics, and seamless resident-focused care. Sierra Tucson has a high referral rate through word of mouth by professionals and members of the alumni community. The center has the sound medical components providing unrivaled treatments by skilled psychiatrists, physicians, naturopathic physicians, pain management physicians, and nurse practitioners.
Connect 365
Connect365 is the stellar service offered by Sierra Tucson that bridges the gap between recovery life and residential treatment. The entrants of this program can get a full support and resources for the entire year with no extra cost. Connect 365 entrants will get a personal recovery coach, accessibility to the interactive app and support team. The ultimate goal of connect365 is to promote long-term recovery for the participants. Connect365 provides relapse prevention assistance and individualized support for 365 days post-treatment.
Swimming pool
Gym
Labyrinth
Acupuncture
Serene environment
back to menu ↑
Insurance Accepted
Aetna
United Healthcare
AmeriHealth
Harvard Pilgrim
Tufts
Optum
Oxford
And Many More
back to menu ↑
Therapies
Sierra Tucson model
Family therapy
Adventure therapy
Connect365 program
Evidence-based Treatment
Equine Therapy
back to menu ↑
Feedbacks
"You gave me a 'do over' in life, and my children and I are eternally grateful."
"Sierra Tucson has turned my life around 180 degrees. Every aspect of my life is greatly improved and enhanced!"
"At Sierra Tucson, I discovered more about my self and my life than I ever thought possible. I highly recommend EMDR to anyone, as it was an incredible experience that will continue to benefit me in my daily life."
back to menu ↑
FAQ
All information you provide is CONFIDENTIAL and protected by law.
Yes, there are phones located in the lodges, and we can arrange for supervised Skype sessions with loved ones. Computers are available for email communication with family.
back to menu ↑
Location
39580 S Lago Del Oro Pkwy, Tucson, AZ 85739, USA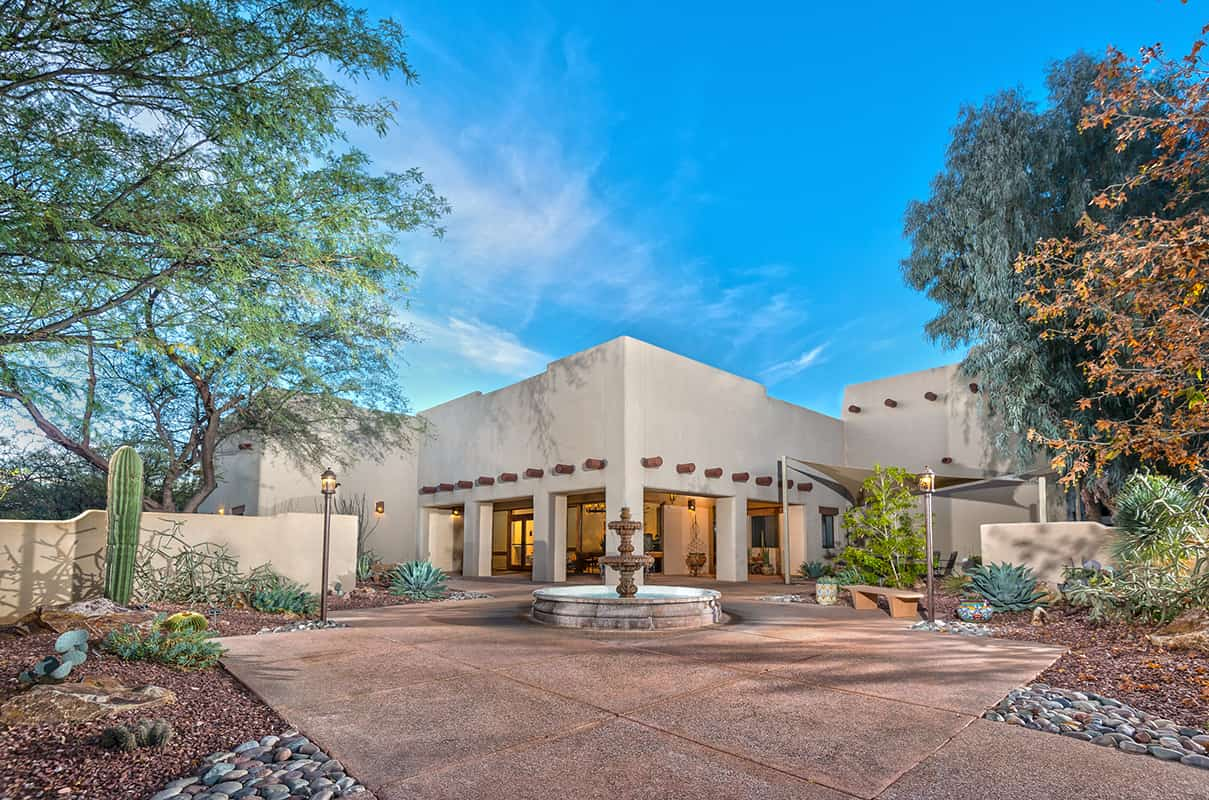 Beach house rehab center
One of the best in florida