---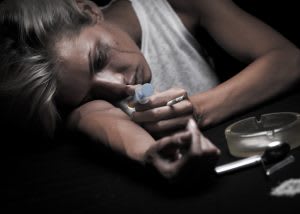 Addiction Recovery Systems (ARS) is an establishment specializing in the therapy of drug and alcohol dependence through the combination of outpatient treatment, group and individual counseling and when appropriate, medication-assisted treatment. ARS was organized in 2004 and currently operates eight outpatient addiction treatment facilities throughout the Mid-Atlantic region.
Their team believes that persons with addictive diseases should be treated with honor and respect in a professional environment. They provide a multidisciplinary person-centered culture and tailors recovery plans for each individual based on his/her personalized healthcare needs.
Specialties
DUI evaluation
Screening and Assessment
Individual and Group Counseling
Family Counseling
Medical Management
Rehabilitation Services
Case Management
Treatment Planning
back to menu ↑
Therapies
Methadone Treatment
Suboxone Treatment
Short and Long-Term Methadone Detoxification
Short and Long-Term Suboxone Detoxification
Drug-Free Outpatient
Intensive Outpatient
Cash
Major Credit Cards
Money Orders
back to menu ↑
Feedbacks
This is by far the best clinic I've ever been to. It's really easy to do intake, there are no losers hanging around in the parking lot trying to buy cigarettes or spare change. There are no drug dealers hanging around. The staff greets you by name when you walk in & the counselors really care. The place is really clean & nice; & the scene is essentially drama free. I'll never go back to one of the other ghetto clinics. This place is totally worth it.
This place really seems to care I've heard horror stories of other places does not apply here very professional and true to there word was used in one form or the other for 35 years bin clean now with there help for 5 years longest ever can't say enough
back to menu ↑
FAQ
Scientific studies show that outpatient programs, like those used at ARS, are effective in treating dependence and addiction. Research shows that medication-assisted treatment or MAT is the safest and most effective treatment available to persons dependent on narcotic or "opioid" drugs including prescription painkillers. ARS is among the area's most successful treatment centers with 80% of ARS patients becoming abstinent from illegal opiates after 12 months of treatment. Following his/her treatment plan and working with a full team of highly-skilled professionals are essential to maximizing the success of outpatient addiction treatment. Addiction is a complex but treatable disease that affects brain function and behavior. No single treatment is appropriate for everyone. Effective treatment attends to multiple needs of the individual, not just his or her drug abuse. Remaining in treatment for an adequate period of time is critical. Behavioral therapies—including individual, family, or group counseling–are important to success. Medications can also be an important element of treatment for many patients, especially when combined with counseling and other behavioral therapies
ARS has been providing compassionate care for community members suffering from drug addiction and dependence for 10 years. ARS is committed to clinical excellence, maintaining patient privacy and treating all patients with the respect, dignity, and professionalism they deserve. ARS has helped hundreds of patients successfully graduate from our outpatient addiction treatment program to become independent of drugs and alcohol and improve their quality of life. Our programs are state-licensed, every center is CARF accredited and more than 90% of patients would recommend the program to a friend or loved one in need of outpatient addiction treatment.
back to menu ↑
Location
263 Quigley Blvd #1A, New Castle, DE 19720, USA