Introduction:
Support groups play a crucial role in recovery as they allow people to unite and share common experiences, lessons, and concerns with one another. Whether these groups are found during an aftercare program, in a twelve-step fellowship, or any other type of recovering community, they can greatly benefit the mental and emotional wellbeing of people in recovery. Sobriety isn't something that has to be done alone. Support groups can be found across the nation and they are eager to help the next person stay sober.
Every September is National Recovery Month, a time to spread awareness around addiction and recovery while celebrating those in recovery. The theme for 2019 is "Join the Voices for Recovery: Together We are Stronger." This theme emphasizes the importance of people in recovery uniting for a common purpose – to support one another and carry the message that recovery is possible. When support groups unite to achieve this common cause, it reminds people that everyone in recovery is part of the solution. After all, when groups work in unison to achieve the purpose of helping those who suffer from addiction, resources can be shared, stories can inspire, and recovery can be accessible to everyone in need.
What Defines A Good Support Group?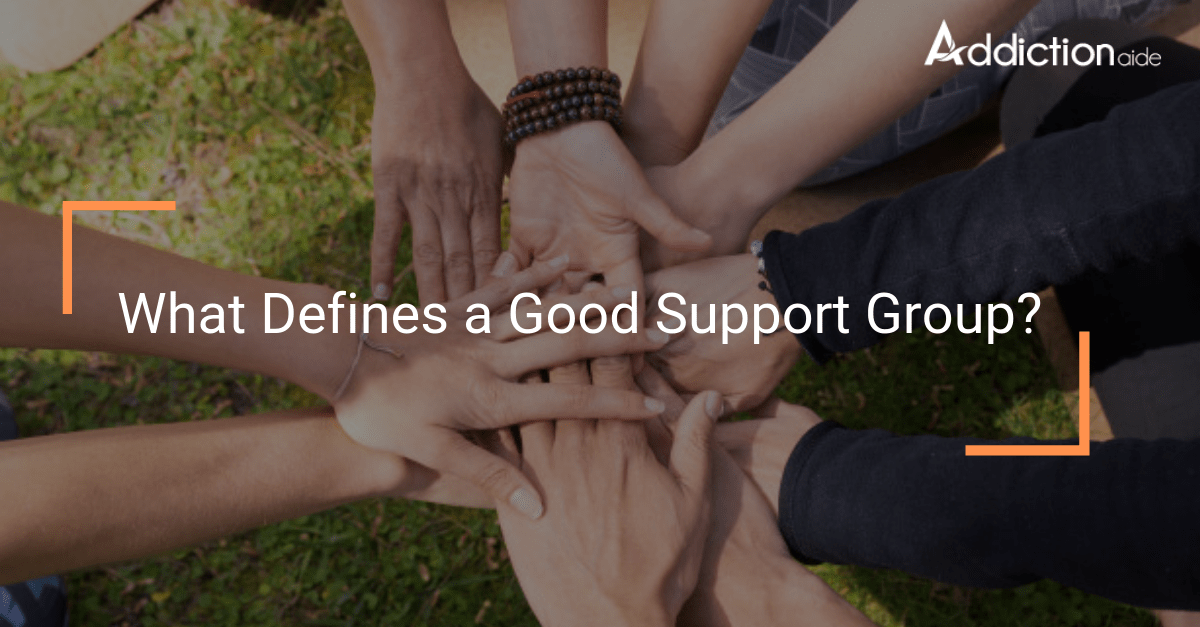 A good support group will consist of members who have similar goals and beliefs. In addiction recovery, most support groups will be made up of individuals who have achieved sobriety as well as those who are newly sober. Having a mixture of people with substantial time in recovery and people with less time sober allows for hope to be spread and experiences to be shared. Many support groups have one goal in mind: to stay sober and to help the next person achieve long-term sobriety.
Sometimes, support groups are found in an outpatient treatment setting that is led by a licensed therapist. These groups have the ability to offer structure, therapy, and direction that can help people heal from their past, cope with emotional triggers, and deal with cravings. Since these groups are overseen by a therapist or counselor, professional insight can help members of the group discuss their challenges and experiences in positive, therapeutic ways.
Another type of support group can be found in twelve-step fellowships like Narcotics Anonymous (NA) or Alcoholics Anonymous (AA). In these peer support groups, people will share their stories of hope and strength with one another. In addition, these sober support groups allow for people in recovery to foster healthy relationships with people who have similar goals and experiences. These groups offer fellowship, community, and spiritual and emotional guidance.
Regardless of the type of support group, two characteristics that make up a good support group are honesty and transparency. It can be easy to fall into negative thinking patterns and risky behaviors, but having the ability, to be honest with a support group can help those who are struggling to get back on the right path. In addition, being honest and vulnerable with others allows healthy relationships to develop. Relationships that are built on this foundation are not only healthy, but they are conducive to healing in recovery. On the other hand, being transparent with a support group allows individuals to express where they are at in their recovery. Whether it be on an emotional, mental, or spiritual basis, being transparent allows the support group to know what is going on in each individual member's life.
A support group shouldn't make people feel intimidated or judged. Instead, it should be a comfortable place where people can share their innermost thoughts and feelings. Support groups should offer love, compassion, and support to those who are struggling. During hard times, a good support group will lift their members up and help each other walk through their challenges.
The Benefits Of Having A Support Group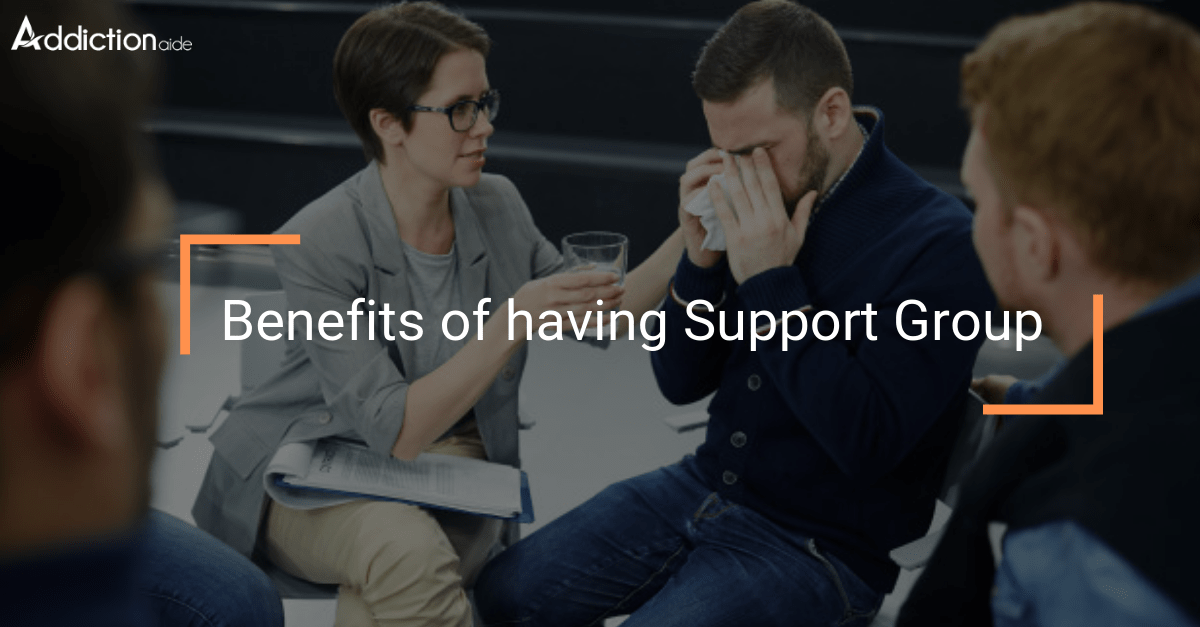 Support groups offer people in recovery a network of supportive friends to share their challenges and accomplishments with. By consulting with others, people are given the opportunity to offer advice and help to one another. However, there are many other benefits of having a support group, including:
Having a way to avoid isolation
Having a sense that one is not alone in their recovery
Learning how to cope with emotions and handle difficult situations
Having the opportunity to express ideas, emotions, and thoughts with others
Being able to share emotions without fearing judgment
Having access to a network of life-skills, assistance, and advice
Being held accountable for one's recovery
Preventing relapse
Having a source of motivation and encouragement
Providing a sense of purpose to life in sobriety
Having a support group that provides these things can help individuals in recovery remain strong. In addition, sober support groups often involve mentoring or sponsorship. If somebody is sponsoring someone who is newly sober, they may remain more involved in their recovery as they know that someone else is depending on them. This creates a sense of purpose and belonging.
How Support Groups Aid In Recovery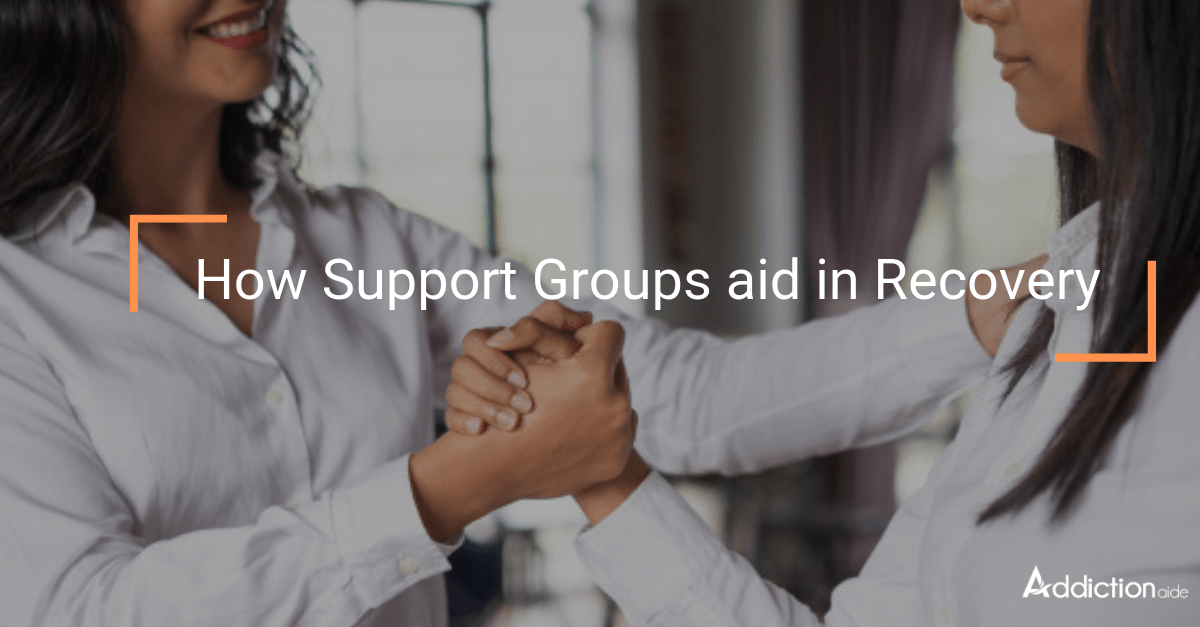 Engaging In Healthy Behaviors
When in recovery, it is important to leave behind old friendships that might influence negative behaviors. Not only do unhealthy behaviors stunt emotional and spiritual growth, but they can encourage drug or alcohol use. Therefore, surrounding oneself with these influences can easily lead to relapse. On the other hand, being involved with a sober support group of people who have common goals can promote healthier behaviors.
Instead of repeating old behaviors, support groups help individuals create new behaviors and break the habits of old ones. Many support groups will meet before or after meetings to spend time together and have fun in sobriety. Every support group is different, but some healthy habits that many support groups promote can include:
Volunteering
Exercise
Fellowship
Book clubs
Prayer groups
All of these activities are not only healthy, but they can create a sense of community and purpose in recovery. Regardless of the activities of sober support groups, they can aid in recovery by helping members avoid old behaviors and foster ones that are more conclusive to sobriety.
Avoiding Isolation
Isolation often precedes relapse. It is an enemy that should be avoided at all times. Isolation can allow unhealthy thoughts to emerge and greatly diminish one's self-worth. When those in recovery from drug or alcohol addiction stop talking to their support group, negative thinking patterns can begin to influence destructive behaviors. In some cases, people may not even recognize that they are on the road to relapse. Without support from others in recovery, individuals may become susceptible to relapse.
However, staying in constant contact with a support group allows individuals to continually consult with others and ensure that they are staying on the right track. Support groups can reinforce a recovery mindset and help individuals combat negative thinking.
Creating A Sense Of Purpose
Support groups can also be a tool to use when struggling with cravings or obsessive thoughts. Essentially, these groups can act as an anchor to keep other members focused on their individual sobriety. When life becomes difficult and someone is tempted to engage in risky behaviors, members of a sober support group can intervene and help each other through challenging times.
A good support group will reach out to members who are struggling to make sure that they are okay. Having friends who support and care about one another can create a sense of belonging and purpose to a group.
How Support Groups Can Inspire
Humans have an innate desire to bond with other human beings. However, things like mental illness and addiction can make people feel as though they don't belong. When in recovery, it is essential to find belonging and purpose. Without it, addicts and alcoholics may become overwhelmed by stigma and lose hope. Fortunately, when support groups share the goal of helping one another recover, they can inspire each other to be better and shed hope around a disease that sometimes feels hopeless.
At many alcoholics anonymous 12 steps meetings, members will share their stories of addiction and recovery. When these stories are shared, it is common to hear of the hopelessness that the speaker once endured. Then, when they share about their recovery, it carries the message that recovery is possible. Newly sober addicts and alcoholics have the opportunity to listen and relate to the speaker's message. When one person relates to another person's story, then sees how much their lives have changed since they got sober, a sense of hope and motivation can be attained.
People who are new to recovery can find fellowship, compassion, guidance, and purpose when they find a support group. Recovery can be full of unexpected challenges and difficulties, but with the help of a support group, nobody has to go at it alone.