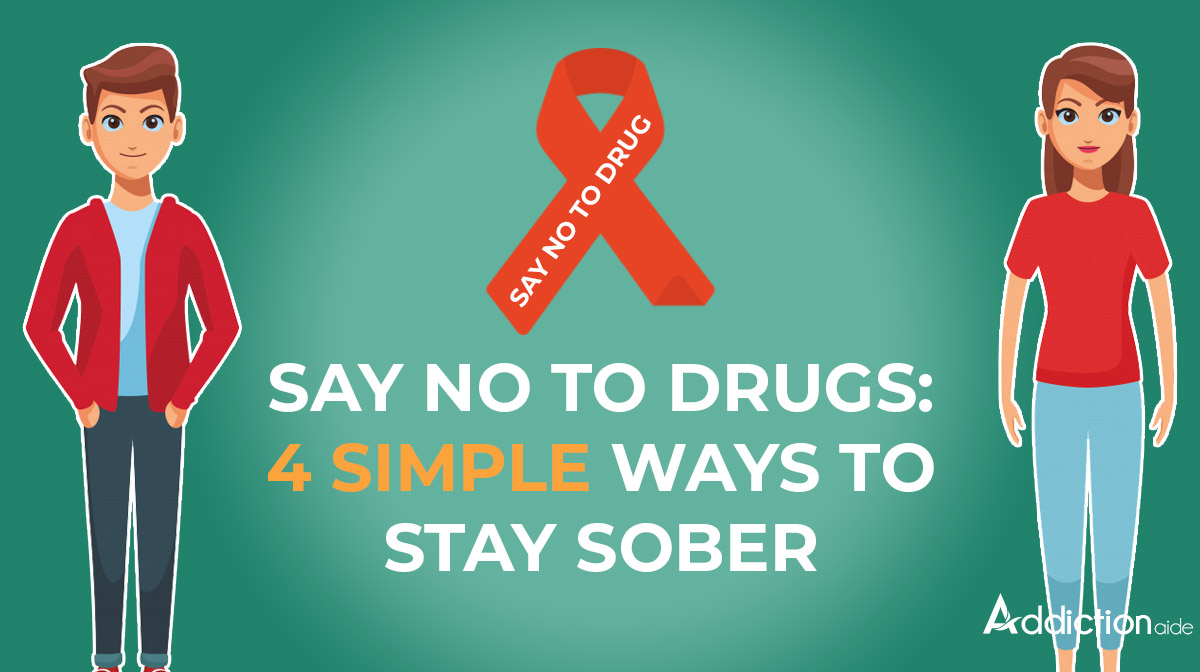 Addiction is a killer problem faced by millions of people all over the world. Addiction takes many forms and it can be an alcohol or substance addiction. Addiction takes its toll on health, mind, body, personal life, and professional life. Although there is no exact cause for this addiction, genetics, physiological factors, and traumatic experience contribute to any type of addiction. Drug addiction is rising as the most serious and common problem in the united states. Drugs like cocaine, marijuana, heroin are most widely used by millions of Americans. Most of the people try these drugs at a very young age and were unable to stop its use.
Drug addiction is a progressive, chronic and chronic brain disease. Prolonged use of drugs hampers the brain functions such as decision making, learning, memory, and behavior control. People using drugs are not initially aware of what is going on within their bodies. Off late, they realize the consequences of drug use and struggle with the addiction. Most the people have the desire to stop drugs but are afraid of the withdrawal symptoms other just need the euphoric(high feeling) and want drugs more. So if you are a person trying to stop drug use or want to help your loved one grappling with an addiction, this article might be of interest. The first and foremost step is to "say no to drugs" and find the root cause of your addiction. The next step is to prevent a relapse. All these steps can be a daunting task but you can attain a completely sober life if you diligently follow the below points.
Why stay Sober?
How to stay sober? Maybe the question of all. Staying sober is necessary to have a healthier body and mind. If you quit your addiction and you are 100 percent strong to be sober will be that last thing that helps to avoid you going into a relapse again. A relapse can sneak up on you, usually because you don't recognize the warning signs. It stands to reason that if you quit your addiction but continue with your same routine, circumstances and hanging with the same people and places, it makes it much easier to slip back into your old behaviors and habits. A few tips mentioned below will help you to develop a healthy lifestyle and makes you stay sober.
Stay calm
Correct your previous mistakes
Find Some Balance in Your Life
Learn More About Preventing Alcohol and Drug Relapse
Get a job
Make Some Changes in your routine
Make Healthy Relationships
Indulge in physical activity
1. Identify addiction triggers
Identifying the factors that spur you to seek drugs should be analyzed. Know the situations that provoke you to relapse. It can be a day to day life's unpleasant situations that lead to drug use. Therefore it is imperative for a person to avoid those situations and consider it a high-risk scenario. Decidedly, there may be situations that can heighten your cravings. You should be able to recognize these and take necessary actions to prevent them. Here are a few questions to ponder:
When do you seek drugs the most?

Which situation makes you more likely to drug abuse?

Do stress and depression make you abuse?
These are the things to consider and evaluate which will give you a better understanding of yourself. Factors like environmental, emotional and social contributions to addiction triggers. Once you have identified the triggers, it is essential to create a plan to overcome them.
Getting help from your loved one and counseling to manage the triggers will benefit you a lot. Visit some Drug rehabilitation center, talk to your doctor whenever you feel all the negativity in you. Try to stay positive, avoid all the things which inhabit negativism in you. Identifying the addiction triggers is the toughest phase, that helps you to completely recover from addiction. Once you have figured it out you can easily deal with your addiction problem and avoid all the root causes which pull you back your addiction life and you can be successful sober.
2. Be engaged
Boredom is a common addiction trigger. Many relapses occur when the individual is lonely. This creates cravings and chances are high that the person will relapse. To avoid this, make yourselves engaged and busy. Focusing on your daily life activities will help you stay sober. Spend more time with your family and regain your relationships with your family members. Make new sober friends and stay with your well-wishers, who support your recovery. Get outdoors when you feel bored- gardening, playing with your pet and gazing at nature will calm your mind and body.
Become more social and try to create some space to do what you always wish to do. Proactively make yourself more engaging and participate in social events and help a recovering addict by sharing your knowledge and how you managed to come out of drug obsessions. Join or create a new group and have opportunities to meet new people in your life. Because a good company is important as it helps you cultivate your positives and good qualities.
Think of the things that you have to do next and what you are planning to do next year and check whether you are on the right path traveling to your aims. Something which is negative approaches to you stays calm meditate more and think of all the positive notes and make yourself stick to the right things in your life. Daily read some positive messages and stories, stick your wall with some positive thoughts, start your day with exercising, listen to good positive music, which things will make you feel more energetic and drives your day the best and makes you so much engaging the whole day,even your whole life will be more engaging with a lot of activities.
3. Find an addiction treatment center
If you find yourself struggling with addiction and if the severity of the addiction is high, it's time to get help from a substance abuse treatment. This might be a wise idea, as the therapist will treat you based on the severity of addiction and the type of drug abused. You should mandatorily opt for a facility center if you are having co-occurring mental disorders along with your substance addiction.
A good addiction treatment center will provide you with various therapies, counseling, detoxification and family sessions to help you recover. Drug rehabilitation can be done through an inpatient or outpatient treatment center. If you require intensive treatment inpatient rehab is recommended. Whereas your addiction severity is less, you can opt for outpatient rehab. An addiction facility center will give you the right treatment with professional physicians and nurses who will guide you towards your recovery.
Choose the best drug rehabilitation centers that are nearby you. Analyze the centers and the therapies that they offer there and choose what fits you. Get help from your family to support and help you to recover from addiction.
4. Avoid cross-addiction
Many addicts get addicted to another substance after stopping the primary addiction or developing substitute addictions to other substances. This is called as cross-addiction, which results in multiple substance addictions. Knowingly or unknowingly if you are addicted to multiple substance addictions, you will be in a definitely worsen path.
It is common for a person to abuse a drug that has similar effects to the previous drug abused. A person who has a heroin addiction might start abusing prescription painkillers(opioids). So people with an addiction problem who are trying to recover are at high risk of this cross-addiction.
Cross addiction is preventable and people with a substance addiction should be cautious while taking prescription drugs like benzodiazepines, opioids, stimulants, and narcotic painkillers. A person with a previous addiction or trying to recover should also avoid any mood-altering drugs. For instance, a person with substance abuse should avoid alcohol, as it could become the second addition.
A person who is trying to recover from addiction should be closely monitored and he should follow healthy eating habits. As previously stated they are very much prone to get abused with two forms of addiction and it is also better for them to have somebody to call for help or talk with their doctors for help to avoid this situation. Moreover, try to take prescribed medicines suggested by your doctor rather than giving medication to yourself. This avoids a lot of confusion.
Addiction treatment centers or drug treatment centers are always there to help you to come out of your addiction and make you live a healthier life than falling as prey to these kinds of cross-addiction.
Bottomline
Recovery means being abstinence from all substances including alcohol. If the root causes of addiction aren't dealt with, the chances are high for a relapse. Learn to tolerate your emotions and deal with your anger, sadness, anxiety, loneliness, and boredom as you do not want any substance to feed your emotional needs. Do incorporate the above-said instructions and get proper counseling and therapies. Wrapping up with a final word "I am not defined by my relapses, but by my decision to remain in recovery despite them"– Anonymous.
Resources:
https://www.webmd.com/mental-health/addiction/tips-stay-soberhttps://drugabuse.com/21-powerful-tips-to-get-and-stay-sober-in-2017/