At Insight Into Action Therapy is they offer services for Couple and Relationship Therapy, Addictive Behaviors Therapy, Mental Health Therapy, and Children's Play Therapy. It is also an outpatient practice based in Ashburn and Fairfax, Virginia. They are specialized in providing psychological evaluations and medication monitoring for couples, individuals, and families.
Specialities
Addiction Treatment

Outpatient Mental Health

Psychiatric Services

Psychological Testing

Clinical Supervision

Intensive outpatient programs

Sober living
Amenities
24/7 Care Takers

Private Rooms

Physical Activities

Peaceful Environment

Qualified Medical Practices

Meditation And Mindfulness
Therapies
Family Therapy

CBT

Art Therapy

Group Therapy

Individual Counselling

outpatient therapy

DBT

Family Counselling

Solution Focused Therapy
Insurance Accepted
Payments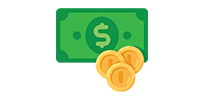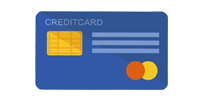 Testimonials
As a Clinical Outreach Director for Newport Academy, I frequently need to connect parents and teens with outpatient services. I have had excellent experiences with Craig James, and Insight into Action Therapy. I have seen great results of Craig's work first hand, and the practice is very efficient and welcoming! I highly recommend their services! Darren Hoffer, MA Regional Outreach Director for Newport Academy.
Darreni
Before I met Cyndi Turner, one of the owners and Therapists at Insight Into Action Therapy, my life, as well as my family's life, was a mess. My drinking was out of control and my wife even had a restraining order served on me requiring me to move out while we Both received therapy. There were numerous problems in my relationship with my wife and, with Cyndi's gentle guidance, my wife and I addressed these and we both were able to eventually return to a responsible relationship with alcohol.I haven't met all of the therapists at Cyndi's practice but, with her as the Clinical Director, I'm sure they are all well versed in this new approach to Alcohol Moderation. I once said, "I can't imagine the rest of my life without alcohol." I would likely not have begun therapy if I believed total abstinence was the only choice. Now, I find abstinence to be the easier choice.Thank you, Cyndi and Insight into Action Therapy. You have taken a courageous approach in treating "Drinking Problems" and I'm sure your moderation approach will appeal to many more than an Abstinence-Only approach would…it did for me and my family.
William Schmidti
FAQ
Insight Into Action Therapy does not maintain traditional office hours and is often open from 7 a.m. to 9 p.m., including weekends. Individual therapists set appointments to accommodate clients' busy schedules.
Alpha-Stim can also help to re-balance the neurotransmitters in the brain by safely emitting signals that are similar to brain waves to help with anxiety, depression, sleep, and pain.
Location
Insight Into Action Therapy

44340 Premier Plaza Suite 230, Ashburn, VA 20147, United States

+1 703-646-7664

www.insightactiontherapy.com