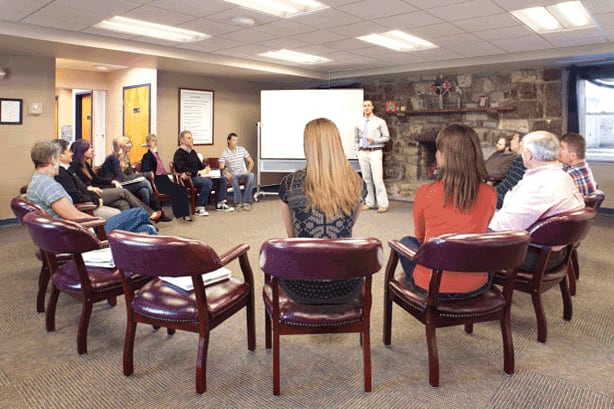 ---
[super_hero_slider slider=8934]
All of their Addiction Recovery Centers are industry leaders in Medication Assisted Treatment (MAT). Not only do their medically, trained clinician's used evidence-based treatment programs at each of their campuses, but they also provide it through a discreet, confidential residential treatment program for alcohol and drug rehabilitation.
Their mission is to provide every patient with a committed and kind professional to work with them to develop an individualized, and science-based therapy plan specific to their requirements and dependent upon the type and degree of their dependence. With a firm dedication to deliver only the best and most comprehensive recovery program possible, they also make each patient's ability visualize and work towards a healthy, happy, alcohol or opiate free life their top priority.
back to menu ↑
Therapies
Medical Detox
Dual diagnosis
Stimulant Abuse and Addiction
individual therapy
group therapy
integrative treatments
back to menu ↑
Insurance accepted
UnitedHealth
Humana
Cigna
Aetna
Blue Cross Blue Shield
Ameria Health
back to menu ↑
Feedbacks
I have had my implant in since last April and I have not had any cravings for alcohol to this day. Been in many events where there was alcohol present and never had any cravings. And for the first time had the willpower to avoid any alcohol. My one on one with my counselor has been a positive experience as well. ​ This program has given me back my life and my family. I would like to thank the staff for their professionalism and quality of care."
The staff at this alcohol and drug treatment center does an amazing job. Keep up the great work ARC!
Professional and Caring Team has made a difference in so many lives. I give Addiction Recovery Centers a Five Star Rating!
back to menu ↑
FAQ
Even though many people have tried to quit cold turkey, their efforts are futile. The hold that drugs and alcohol have on your brain and body can be so strong that you need help from a team of professionals to get clean once and for all.
As the first step in recovery, medical detox cleanses your body of whatever substances you have in your system. It can also be the most complicated, and critical phase of the addiction recovery process, as well as the one that patients fear the most. Because medically-assisted detox is a highly specialized process, requiring an experienced physician to manage, many rehab centers don't offer it as part of their treatment programs. But we do–at all of our locations. Our team of compassionate, professional physicians understands how to minimize anxiety and alleviate uncomfortable symptoms that occur during the detox process.
Alcoholism is tricky to "identify" in your loved one since there are many levels of alcohol abuse, and some are less obvious than others. However, you may be able to spot some common behaviors and signs, indicating a person may have an alcohol problem. These signs include:
Acting strangely, frequent blackouts and forgetting things easily
Unexplained injuries and bruises from falling frequently
Inexplicable mood swings, depression, anxiety
Being late or absent from school, work and other essential responsibilities
Being fired from their job
Divorce, separation or severe relationship problems
Unusual weight loss
Multiple DUI tickets, loss of driver's license
back to menu ↑
Location
Last Update : November 22, 2018